EMAG GMBH & CO. KG
The implementation was successfully performed between SAP QM and Atlassian JIRA. Additionaly, the interface was used to connect SAP CS with Jira Service Desk. Other connections such as. SAP PS are in planning.
Area:
Interface SAP QM JIRA (POC)
Interface SAP CS an Service Desk (Atlassian)
Project Role:
Consulting
Analysis
Development
Implementation
Training / Workshop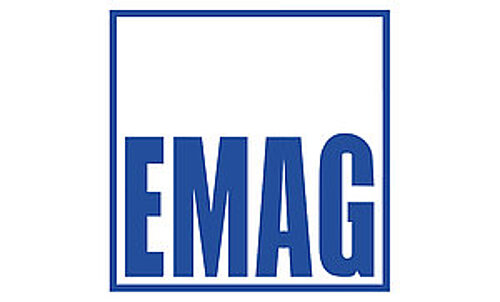 Customer feedback:
"We have found ALPEIN Software to be a reliable and innovative partner who understands our needs, analyses them and develops solutions with us based on our requirements. The project handling together with ALPEIN Software is very flexible and uncomplicated, we are on time and budget. The interface ALPEIN JIRA2SAP™ offers new possibilities for the process design and improvement of user-friendliness. With the help of JIRA2SAP we can enrich the solutions we implement with Atlassian products with SAP data, i.e. the data, which results from the processes in the Atlassian solutions, and at the same time must be available in SAP straight after the synchronisation, thus avoiding double entries. This is an important aspect to keep the data quality for the processes in SAP sustainably high and stable."
Bernd Rittmann
Head of IT EMAG Group / Head of IT EMAG Group
EMAG GmbH & Co. KG, Germany

Markus Knödler
Project Lead
EMAG GmbH & Co. KG, Germany